ElegantlyKinky.com is going UNDERGROUND!
Mistress Zeneca presents - Philadelphia BDSM / Fetish / Geeky Events, Play Parties, High Protocol, Dinner Parties, Movie Events, etc.
​
"Hands down one of the best play parties I've ever been to"
"The crowd was lively, diverse, fun and classy. Thanks for hosting such consistently wonderful and inclusive events such as these."
"Like damn, night was great for me. I still got the marks to prove it."
Since 2011, Mistress Zeneca has brought unique and different kinky/geeky events to the Philly area. Some of which you may have heard of in whispers and closely-kept secrets. Memories of parties past live on in the retelling. Lifelong friends are made, kinky partners meet up, and everyone comes out to "play" in whatever manner the party permits. ;)
There is no regular party schedule; there is only THE MAILING LIST. Don't be left out...
'Mistress Zeneca's Playtime Munches' are on Select Thursdays 7pm-Midnight @ The Midnight Iris - 1708 Lombard St, Philadelphia, PA 19146 - Get on this mailing list for more info.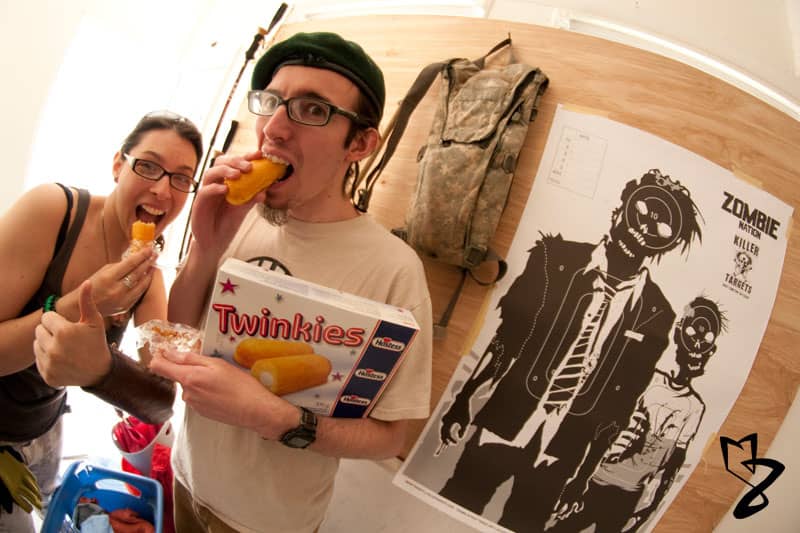 Mistress Zeneca is a Geeky, BDSM and Kink event organizer in the Philadelphia area, specializing in providing unique kink experiences. She is the organizer of:
Cherry Noir, Philly's Longest-running BDSM Club & Swingers Event - sometimes a single night, sometimes a two-night event with classes

Vampire Valentines, a gothic vampire themed play party

The Villain's Ball, a costumed BDSM Play Party and High Protocol Dinner party

Walker Weekend, a zombie survival immersion event

Hobbit Day, a Lord of the Rings themed movie marathon and meals

The Mad Hatter's High Tea, a Wonderland themed event

Let Them Eat Cake, a French themed High Protocol Dinner

Sacri-Delicious, a religious-themed play party

Han Shot First, a Star Wars themed movie event

Oh, Mighty Caesar, a High Protocol Dinner with Gladiator fights and ponyplay chariot races

Rainbow Glow Party, a technicolor LGBTQ+ celebration play party

The Charles Dickens Christmas Dinner Party

Retro-Future, an 80s sci-fi, action-adventure themed play party

The Westminster Human Show, a human pet play spectacular (co-organizer)

The Hogwarts's Holiday Party, a Harry Potter themed play party

AMONG OTHERS!!
​
Her events range from themed movie marathons, weekly game nights, immersion experiences, sex-positive BDSM play parties, and upscale High Protocol Dinners. All her events are appropriate for the curious, the beginner, and the experienced alike. She is a self-proclaimed "Ambassador of Love" welcoming everyone in Philadelphia who wish to learn more on their journey of self-discovery. Her team of Ambassadors extend her warm welcome to everyone during the events and ensure the safety of all who attend. She teaches a variety of kink topics and is always down to talk about one of her favorite topics - Zombies.
"We are a kink community based on the tenants of Courtesy, Etiquette, Respect, and Attentiveness - it is our duty to extend our hand and hearts to those that desire to participate but may not have the financial means. As Ambassadors of LOVE, we seek to illustrate through actions, that Philadelphia is a wonderful place to travel to and experience the fetish/BDSM community." - Mistress Zeneca